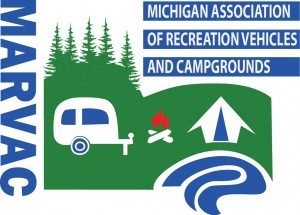 Contact: All Seasons Communications
Phone: 586.752.6381 (not for publication)
Gretchen Monette, gmonette@allseasonscommunications.com
OKEMOS, Mich.—There are approximately 9 million American households that own an RV—up 16 percent since 2001. Here are some additional facts and statistics:
According to the Recreational Vehicle Industry Association (RVIA), more than 11 percent of U.S. households own an RV.
According to the RVIA, the national number of towable RVs shipments at the end of 2016 was nearly 376,000.
National shipments of all RVs in 2016 surpassed 430,000 units, the highest total since 1977, according to RVIA.
A recent vacation cost comparison study by PKF Consulting, Alexandria, Va. for the RVIA, showed that a family of four can save 27-62 percent on vacation costs= by traveling in an RV, even after factoring in ownership costs and fuel. It would take a rise in fuel prices between $6 and $14 per gallon for an RV vacation, in any type of RV, to be more expensive than the least expensive non-RV vacation.
The total direct economic output in Michigan from the RV industry, according to RVs Move America (rvsmoveamerica.com) was nearly $696 million in 2016.
There are more than 720 RV-related businesses in Michigan employing 4,294 Michigan citizens.
In 2016, 16,873 RV shipments came to Michigan, according to a Statistical Surveys.
The RVIA estimates there are as many as 30 million RV enthusiasts nationwide, including RV renters.
According to the Michigan Department of Environmental Quality, there are over 1,100 licensed private recreation vehicle parks and campgrounds in Michigan, which represent more than 150,000 campsites.
Buyers aged 35-54 are the largest segment of RV owners, according to a University of Michigan study commissioned by RVIA.
A study by Michigan State University shows that 10 percent of all pleasure travelers in Michigan are campers.
In 2015 in the United States, there were 22,797 RV-related businesses with a combined economic impact of nearly $50 billion, according to RVIA.
New RVs can range in price from $6,000-$22,000 for folding campers; $6,000- $55,000 for truck campers; $8,000-$95,000 for conventional travel trailers; $43,000-$200,000 plus for Type C motorhomes; $18,000 to $160,000 for fifth wheels and $60,000-$500,000 for Type A motorhomes.
Sources: Recreation Vehicle Industry Association (RVIA,) South Bend Tribune and Statistical Surveys
###