RV vacations are a fun and affordable way to spend time with the family. A 2011 RV vacations cost comparison study by PKF Consulting showed a family of four can save 23 to 59 percent on vacation costs by traveling in a recreation vehicle (RV), even after factoring in ownership costs and fuel. There are more than 10 million American households that now own an RV—the highest level ever recorded—up from 7.9 million in 2005.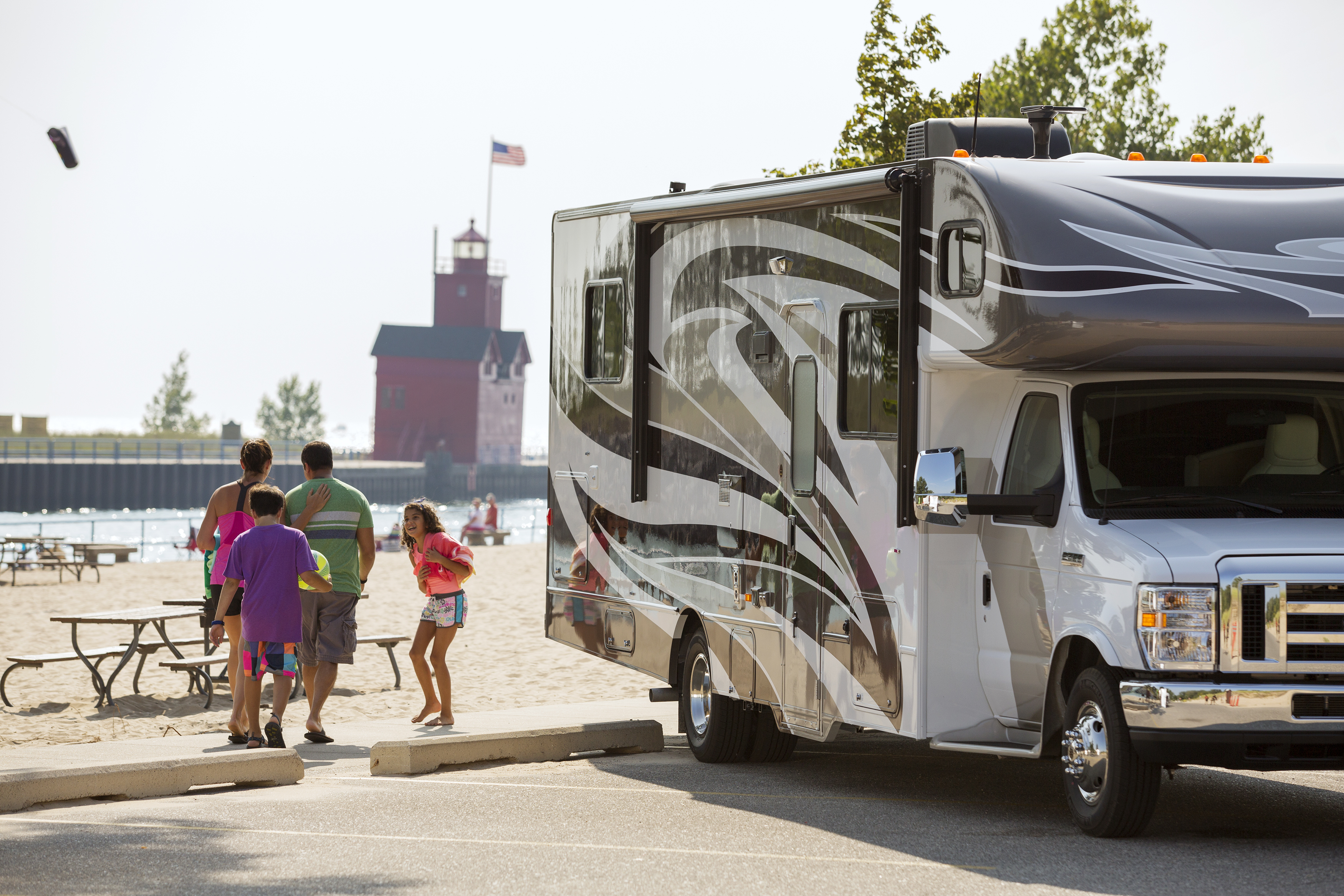 Discover what 30 million Americans already know … recreation vehicles (RVs) offer a fun and affordable way to vacation with the entire family. A vacation, with just a family of four, can become quite expensive. Costs quickly add up; they include: transportation, lodging, and food—let's not forget the entertainment. Amusement park tickets, museum admission, historic tours, boat rentals, all add to vacation expenses.
An RV vacations combines transportation, lodging and restaurant all in one. Depending on the type, RVs can come fully equipped with state-of-the-art kitchens, bathrooms, central air and heat, queen-sized beds, entertainment systems and more, allowing you to bring all the comforts of home with you when you travel. Many RVs provide kid-friendly areas with bunks, separate bathrooms, extra storage and additional entertainment systems.
Consider campgrounds as your own personal outdoor amusement park with swimming pools, playgrounds, game rooms, boating, fishing, nature trails, planned activities and more! The best part is, families aren't confined within four walls. There are nearly 1,300 private campgrounds in Michigan, located near popular destinations, along major tourist routes and even in metropolitan areas. Quite a few are open all year round for families to experience Michigan splendor during all seasons. To find a year round campground, go to www.marvac.org.
In a survey by Robert Hilton Associates, RV users cited the most important benefits of family camping are bringing the family closer together, having new experiences and teaching a respect of nature.