How to mange your images on the MARVAC consumer site.
How to manage your MARVAC member page information
1.) Visit https://www.rvcmembers.org/RVCMembers and sign in using your MARVAC member credentials.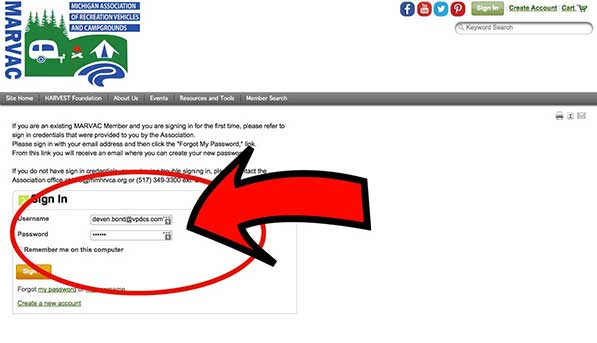 2.) Once you're logged in, click on the tab titled My Account Page – this is where you can update any of your personal contact information.

3.) On the left hand side of this page, you will see a grey box that has your name as well as your business's name; click on your business's name.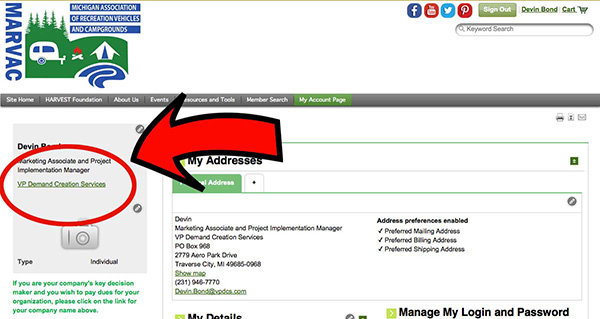 4.) From here, click on the tab titled Consumer Site Data.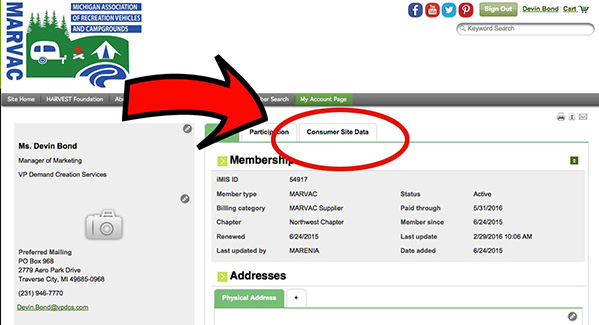 5.) Click on the pencil icon on the right hand side to edit the information in each section.
Additional Information: Describe your business, in 500 characters or less, to the consumer. What makes your business stand out from the rest? Why should the consumer visit you? The information you provide in this section will later be used for your member listing in the 2017 edition of Michigan RV and Campgrounds.
Locate the section that best describes your business: Campgrounds, Dealers, Manufacturers, Industry Related Services, or Supplier Services; and update that accordingly.
Any information you add to this page will be reflected on the MARVAC consumer site.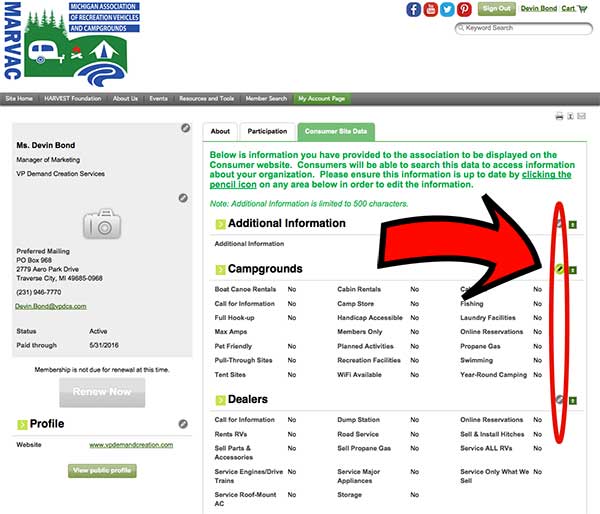 * Changes are subject to an up to 24-hour activation delay
Need assistance? Click here