Interstate 96 is one of the main arteries of Michigan when you want to drive across the lower portion of the state. Off this popular highway are easy-to-reach towns, many of which include a brewery or winery in the zip code. For this driving tour, we travel east from Howell, not far from capitol city Lansing, to Farmington Hills, just past where I-96 merges with 275.
Mileage: Approximately 40 miles
Driving Time: Approximately 60 minutes
Stop #1: Howell
Begin (or end) your journey in Howell. There are a few stops you can make here: Block Brewing Company, Eternity Brewing, Abberant Ales, and Howell's MainStreet Winery all call this charming town, home. "Good beer brings people together," states Eternity Brewing. Isn't that the truth? The choice of brews, menu, atmosphere, and service make all of these establishments worth visiting. Block Brewing has two locations, one in Howell and one in nearby Brighton. Flagship beers include Alias Amber and Hop Genius, among many others. Drink out on the patio or inside at the bar. At Howell's MainStreet Winery you'll find delicious homemade, thin-crust pizzas as well as wines. Outdoor seating is reminiscent of a Parisian sidewalk café. The wine menu is extensive and includes signature wines produced by MainStreetWinery. The approach to life at Abberant Ales is the same approach they take to making their craft beer: to be different from the norm; never ordinary; to stand out. If you're looking for a modern, out of the box type of brew, this is the place to go.
Nearby… Visit the Howell Nature Center on Pleasant Lake. You can walk the trail to see the different habitats and various wildlife native to Michigan, some of which are permanently injured. If you plan your visit for June, time it to arrive during the Michigan Challenge Balloonfest, which includes more than 50 daytime hot-air balloons and glowing balloons in the evening, along with a car show, dog show and stunt kite exhibition.
Stop #2: Brighton
Brewery Becker at 500 Main Street is a micro-brewery with a fantastic taproom and an award winning Biergarten with plenty of outdoor seating – as well as one of the oldest catalpa trees in the world. The brewery itself is located within a historic landmark, and much of the integrity of the 1873 building was kept during planning. There is light eats menu that includes an Old World Sausage Plate and Chips & Salsa. They are cool with outside food, too, especially if it comes from a restaurant in town; in fact, some local spots will deliver directly to you at Brewery Becker once you're there. But you are really here for the beer, and Brewery Becker's forte is historic ales and lagers. The list is too extensive to completely spell out here. So, come on in, sit down, and make yourself at home.
Nearby… Visit the Tridge. Constructed about 20 years ago, this new addition to Brighton's vibrant downtown goes across the serene Mill Pond and serves as the entrance to a half-mile nature walk. This historic town also has a beautiful town hall and, if you have kids, the Imagination Station is worth a visit.
Stop #3: New Hudson
Find comfort and sophistication at Draught Horse Brewery, as well as several types of outdoor seating options. Try the Chocolate Peanut Butter Stout – rich and creamy – or the Prickly Pear Shandy on a warm summer evening.  Neighboring Whole Hearted Winery opened in 2019 and was awarded The Detroit Free Press Best of Detroit for Local Wine after its first full year. With a full schedule of events ranging from music to comedy and an extensive wine list of whites and reds. Patrons seem to enjoy the Trebbino – a dry white Italian blend similar to Pinot Grigio – and Whiskey Barrel Age Cabernet Sauvignon. Do a tasting, order by the glass, or share a bottle with friends.
Nearby… Take in a round of golf at Coyote Golf Club, one of the most challenging and best conditioned upscale public golf courses.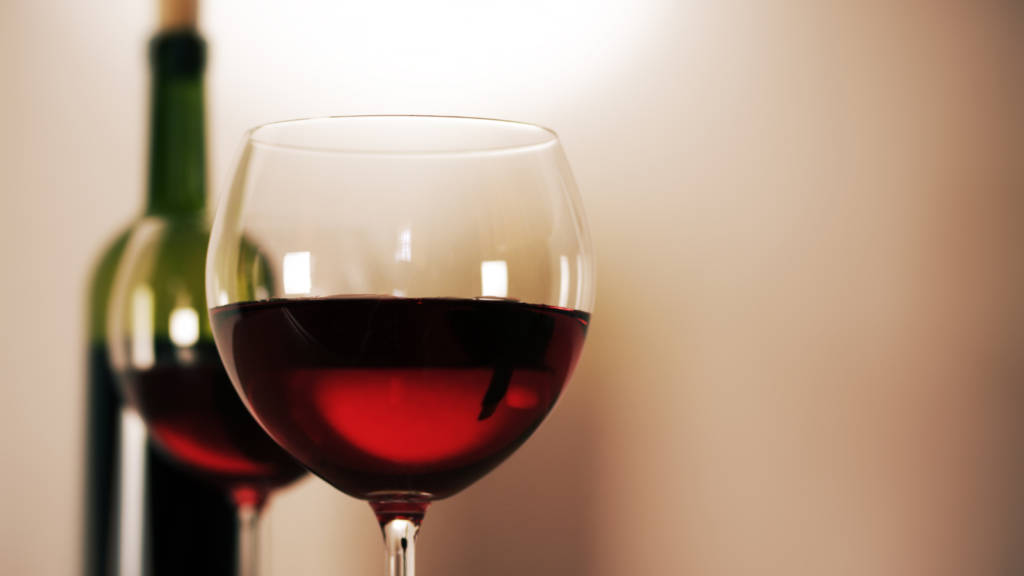 Stop #4: Wixom
Opening in 2016, Drafting Table Brewing Co. was initially the dream of an interior designer and landscape architect turned professional brewer. Wixom was returning to owner Aaron's roots. The location of Drafting Table is within easy walking distance to downtown. There is a light food menu, but the owners welcome outside food, especially from visiting food trucks. As for the brews, the focus is on European style beers. Two popular ones that are always ready on tap are Rezolute IPA and Hefeweizen. The Tarty Slip series also deserves recognition.
Nearby… Wixom Habitat is a 300-acre nature preserve with plenty of paths and wildlife viewing areas.
Stop #5: Novi                      
Ascension Brewing Company has a vibe that's hipster and casual, making it a favorite spot to relax with friends. Try an easy sipper, Caravans & Dags, or if you're an IPA fan, give Leverage & Ales a try (double dry hopped).  There is a full menu – burgers, soups, sandwiches, and stuff for the kids, yet you will be just as well off with the appetizers. The menu calls these "Shares" but you may not want to. The BA Bacon Board is a favorite that includes two strips of double chocolate bacon, two strips of caramelized bacon, two strips of caramel sea salt bacon, two strips of chocolate jalapeno.
Nearby… Villa Barr Art Park on Napier Road offers culture amidst the outdoors with several sculptures and art installations.
Stop #6: Farmington Hills  
As with many breweries in the state, Farmington Brewing Company began with a passion for beer and homebrewing. Many of the hops are purchased from Michigan farmers – we are growing in that area agriculturally as a state – and then the spent grain donated to a local farmer. Again, there is a snack menu, and patrons are invited to bring their own food. The unique, fun names of the beers and hard ciders relay some unique brews that can only be tried here: BBA Motor Mouth Coffee Stout Skittlebrau, Mai the Bock Be With You, and Operation 'Splode. Farmington Brewing Company is also starting to branch into making wine.
Nearby… Being the second largest city in Oakland County, there are plenty of things to do and see, such as the state's only Holocaust Memorial Center. Nearby attractions include LEGOLAND Discovery Center and SEA LIFE Michigan Aquarium.
If you love Michigan beer, then travel throughout the state to try Michigan-made brews. A tool is the Michigan Brewery Map app.