FOR IMMEDIATE RELEASE
Contact: John Lindley, jlindley@mmhrvca.org , 517.449.0487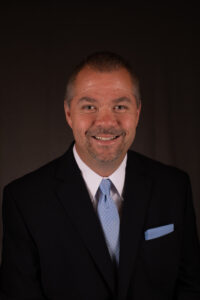 LANSING –  Michigan Governor Gretchen Whitmer announced Monday the appointment of Darren Ing to the Michigan Travel Commission. Mr. Ing is the Director of the Michigan Association of Recreation Vehicle & Campgrounds (MARVAC), and the President of the Tourism Industry Coalition of Michigan (TICOM). He holds a Bachelor of Science in Communications from Northern Michigan University. Mr. Ing is appointed for a term commencing December 6, 2021 and expiring August 20, 2025.
"Darren is a wealth of knowledge on tourism issues here in Michigan and has a proven passion for growing the industry," said MARVAC President and CEO John D. Lindley. "The RV and camping industries are integral components of Michigan's thriving tourism sector and the Michigan Travel Commission and Governor Whitmer are wise and fortunate to involve Darren's expertise."
The Michigan Travel Commission was established to promote, maintain, and develop the orderly growth of the Michigan travel industry. The Commission assists the Michigan Travel Bureau with the development of a comprehensive long-range master plan, annually assesses the activities and accomplishments of the Michigan Travel Bureau and works to the maximum extent practicable with those private associations, nonprofit corporations, organizations, or other private entities which promote tourism in this state.
###