There are several parks and lakeshores in Michigan that are managed by the National Park Service.
In the Upper Peninsula you'll find Isle Royale National Park, Keweenaw National Historic Park, North Country National Scenic Trail, and Pictured Rocks National Lakeshore. In the Lower Peninsula, the Park Service manages the River Raisin National Battlefield Park near Monroe (southeast, near Detroit) and Sleeping Bear Dunes National Lakeshore (in the pinkie finger in northwest Lower Michigan).
If you're looking to explore one of these national parks, the National Park Service website is a great place to start! We will talk about just two of the national parks in the Upper Peninsula in this article, because there is so much information to share about them individually, as well as tips for visiting and camping in a national park.
National Park Visiting and Camping Tips
Choose the right time to go. Certain times of the year will be busier than other times of the year, and some national parks aren't open in the winter or close sometime in the fall. You may only have the summer available to you, but know that you will encounter more travelers and more crowded campsites. Try going during the week or the "off season" if possible.
Planning your campsite is key. National parks are particularly special and a lot of people have them on their bucket lists, so planning is important if you want to visit and stay at one of these iconic locations. Campgrounds, lodges, and other overnight stay locations within the parks and around the parks can book well in advance. National parks have individual websites with this information, some better than others. Most campsites can be reserved six months in advance through Recreation.gov. Some campsites are on a first come, first served basis, meaning you are not guaranteed a spot to sleep for the night.
There tend to be fewer campground amenities. But if you're camping in an RV, you already have a more comfortable and workable space for sleeping, eating, and overall living during your stay at a national park. Choose biodegradable solutions and toilet paper. Make sure to have extra toilet paper and hand sanitizer on hand if you plan to use the park's facilities, as the busy season can mean it's difficult for park personnel to keep up.  Make sure that you're allowed to build a campfire at your site during your stay, which can change on a daily basis depending on the weather, so stay up to date.
Take time to plan your activities. You should also plan on what you're going to see and do during your time at the park because most parks are very large and there is a lot to choose from. Pick out a couple must-do items, then be open to spontaneity. The family may need some down time after several days on the road, so spending time at a beach or lake might be just the ticket; hiking may need to wait for another day.
Keep your campsite clean. Even though there are a lot of humans visiting and walking around, which should intimidate the wildlife, sometimes it does the opposite. The wildlife learns to utilize  campers as a source of food. Bears in particular can be really good at this. So keep your campsite clean and trash picked up. Throw everything away at the end of every day, or store it temporarily in your toad or tow vehicle.
Be friendly to the rangers. They are there to help, and they have a wealth of knowledge and inside information that can't necessarily be found in guidebooks or online resources. They can give you the scoop and offer advice for times to visit certain hot spots in the park. They also often help to host programs throughout the season. Use their knowledge to your advantage!
Get a park pass. You can pay once you arrive at a national park, but if you're planning visit multiple national parks in a year or you have a few people in your vehicle, you may be better off buying the annual park pass for $80 and have access to more than 2,000 federal recreation sites as well as free entrance to national parks and national wildlife refuges (some parks have their own entrance fees now).
Leave no trace. You were inspired to visit by the national park's natural beauty, so do everything you can to keep it that way for yourself and for future generations. Pick up any trash, whether it belongs to you or not, stay on the designated footpaths, heed signs, and don't feed or try to play with the wildlife.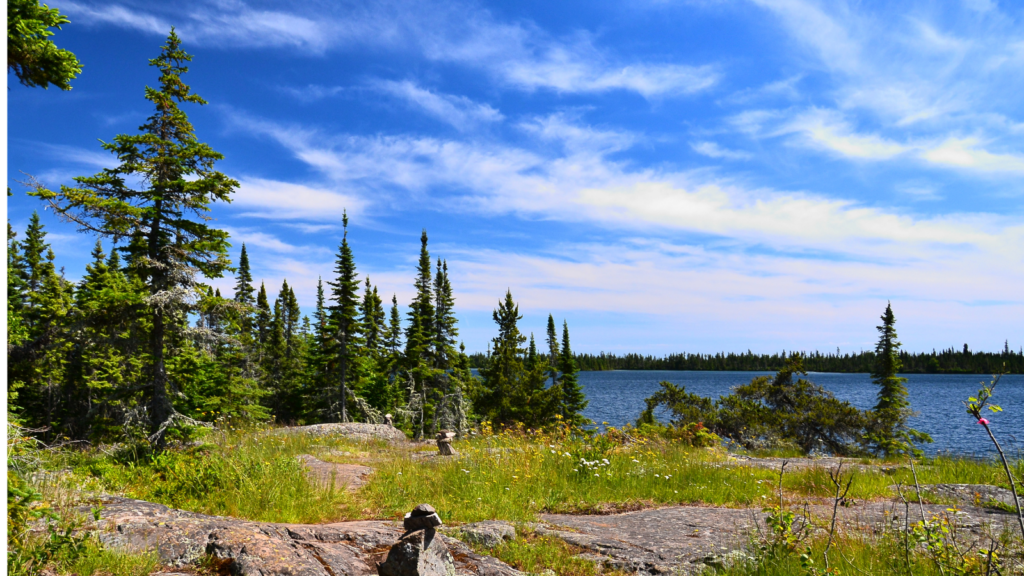 Isle Royale National Park
Camping specs: Backcountry camping for individual parties (1-6 people), permit required, which can be purchased aboard the National Park Service ferry that departs from Houghton, Ranger III, or when arriving on the island through Rock Harbor (via Copper Harbor on the Isle Royale Queen IV) or Windigo (via Portage, Minnesota, on the Voyageur II). For groups of 7-10 people, a special permit is required for camping on the island. Reservations for larger groups are required; more instructions here. There is an entrance fee of $7 per day per person, which is cashless. A season pass costs $60 and covers up to three adults age 16 and older traveling with the pass holder. A Federal Recreation Pass is also honored. Cash and checks are no longer accepted. You can pay in advance or on-site during specific times. There are 36 campgrounds with tent sites in this national park.
If you don't plan to camp and you want to spend more than a day on Isle Royale, you can use Rock Harbor Lodge as a base. There is one lodge on the island at Rock Harbor – Rock Harbor Lodge – and offers 60 rooms plus 20 cottages. There is also a gift shop and a couple dining options. Another option is located in Windigo, where there are two camper cabins available for rent. They are rustic, one-bedroom cabins without indoor plumbing but come equipped with an outdoor grill; everything else can be rented at the nearby store if you don't want to bring in everything yourself.
Things to do: This is one of the country's quietest national parks. There is no vehicle traffic, there are not millions of visitors to compete with (Isle Royale saw only 25,000 visitors in 2021), and it's not open in the winter (who wants to go across Lake Superior then?). What you want to do depends on the experience you want to have, which means the first step is to plan. Hiking is by far the favorite outdoor activity. There are several day hike options, but you can limit the length of a hike by planning ahead. Some suggestions for a day hike include (from Windigo) Grace Overlook and the Minong Ridge Overlook. From Rock Harbor, you can choose to go on a hike along the Stoll Memorial Trail, which is relatively easy, or hike to Suzy's cave, a wave-washed cliff and inland sea arch. If you have a portable fishing rod, take a break and take some time to go fishing. You can also kayak, although sea kayaks are required. Isle Royale is home to many wild species, and it's best to keep your distance and admire from afar. This is your best chance to see a moose in the entire state!
In addition to choosing your activities, you need to pack smart. The island is remote, and help is going to be more difficult to acquire or take longer. Packing smart includes having enough knowledge and physical resources to manage being on the island and the Upper Peninsula without the assistance of a cell phone, as service up here is not dependable. There is also no public Wi-Fi. Other gear you should have include, at the very least, layers of clothing, rain gear, sturdy shoes, extra food, medications, a water bottle, extra drinking water, and a first aid kit.
Something you should know: Pets are not allowed in this national park.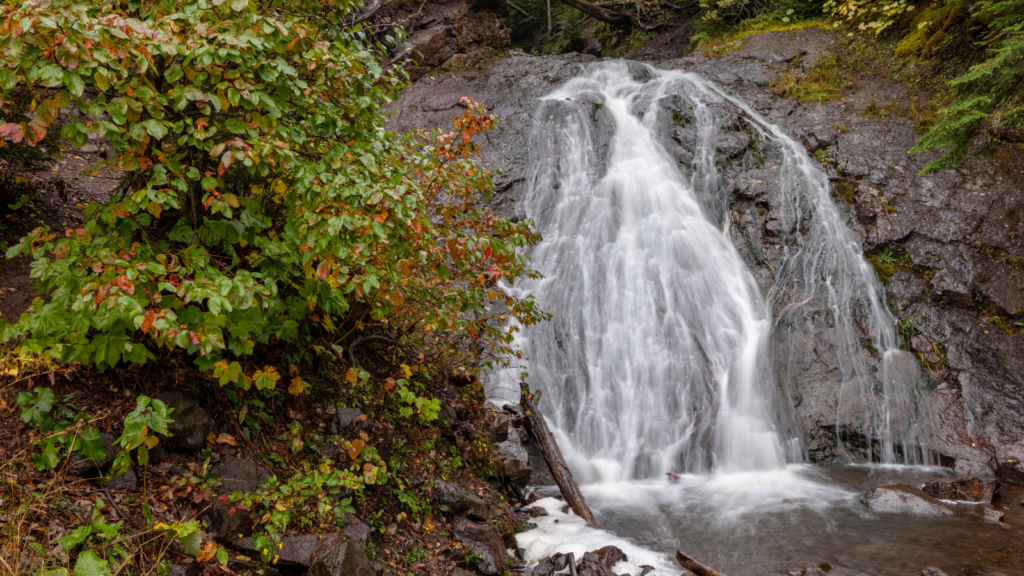 Keweenaw National Historic Park
Camping specs: If you're looking for quiet, natural beauty, then you're bound to experience it first-hand in the Keweenaw Peninsula. There are several private campgrounds to choose from, three state parks with sites (visit each state park for maps and pricing information), and many local communities host campgrounds as well. Even though this area of the state is more remote than others, it's still a huge draw for travelers, so sites tend to book early and fast for summer. It's best to plan ahead and stick to the plan.
Things to do: Jutting up the northern portion of the state, the Keweenaw is awash with beauty and rugged splendor. Here is truly one of the few true areas of wilderness. The area was a huge attraction for copper miners back in the day, but its cultural history can be dated back 7,000 years. There are several heritage sites that operate independently of the National Park Service; it's up to you to decide which sites you want to see along the stretch of this magnificent peninsula. Your options include: Adventure Mining Company, A. E. Seaman Mineral Museum, Calumet Theatre, Carnegie Museum, Chassell Heritage Center, Copper Range Historical Museum, Coppertown Mining Museum, Delaware Copper Mine, Finnish American Heritage Center, Fort Wilkins, Hanka Homestead Museum, Laurium Manor Mansion, Old Victoria, Porcupine Mountains Wilderness State Park, and Quincy Mine. You will also want to incorporate several sites managed by the Keweenaw County Historical Society – the Eagle Harbor Lighthouse Museum Complex, Rathbone School, Eagle Harbor Lifesaving Station, Central Mine, Phoenix Church, Bammert Blacksmith Shop, Eagle River Museum, and the Historic School at Gay.
But it's likely the natural beauty of the peninsula that attracted you in the first place. There are dozens of beaches with access to Lake Superior, hundreds of miles of hiking and biking trails, waterfalls to visit, and more. Honestly, there's so much that we can't even make a list. To assist with your planning efforts, check out www.visitkeweenaw.com/outdoors and www.uptravel.com.