When you're in Michigan, it's essential to get photographs of a few particular spots along your journey. This visual guide will give some suggestions as to locations around the state that are certainly family photo worthy… maybe for this year's Christmas card?
Mackinac Bridge, Mackinac City/St. Ignace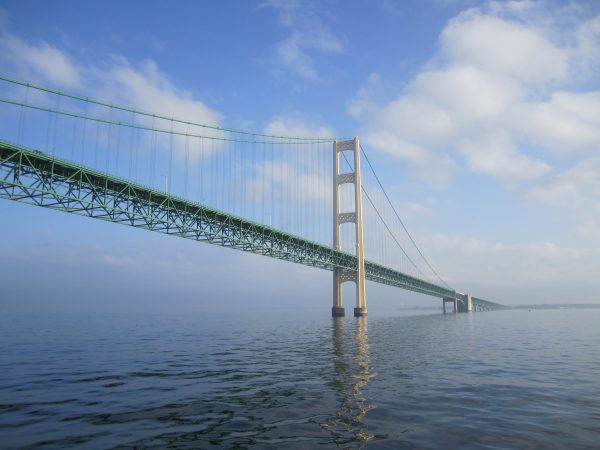 Why you should take a photo here: The iconic bridge was a revolution when it started accepting traffic in 1954. Before then, people had to travel by ferry boat between the Straits. There are roadside parks where you can capture, but for an alternative view, take a photo from Fort Michilimackinac on the Mackinac City side or get an up close and personal shot by going on a boat tour.
40 Mile Point Lighthouse, Rogers City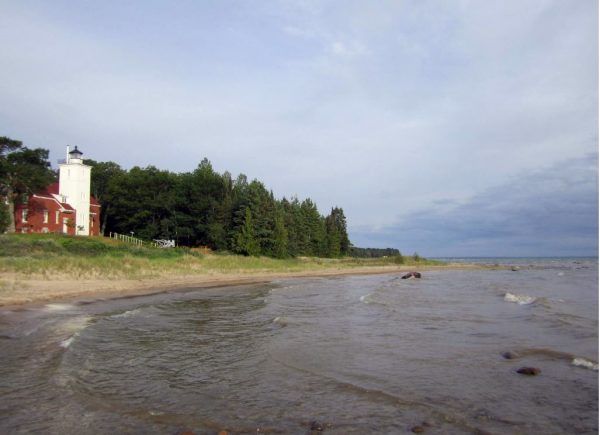 Why you should take a photo here: Built in the late 1800s, 40 Mile Point is a charming example of a two-story lighthouse, complete with tower. Its location on the shores of Lake Huron makes it exceptionally beautiful, and there's even an old shipwreck sticking out of the sand that you can go check out for yourself. The park is open year-round 8 a.m. until sunset.
Grand Hotel Front Porch, Mackinac Island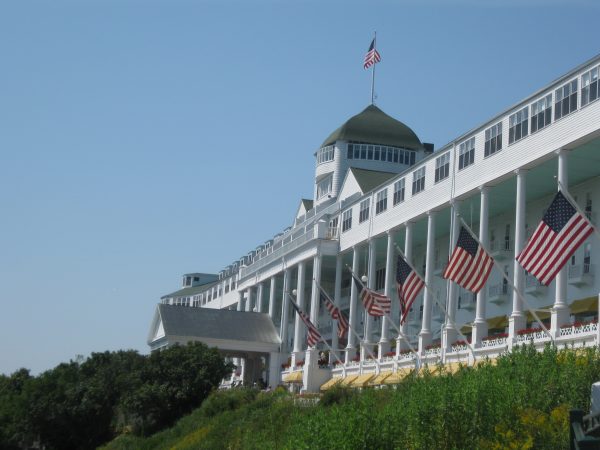 Why you should take a photo here: This is the largest porch in the world, stretching 660 feet. The view from the porch is spectacular, capturing the gardens and grounds below and the Straits of Mackinac farther out. IN the summer, red geraniums offer happy pops of color against the white
 Ore Docks, Marquette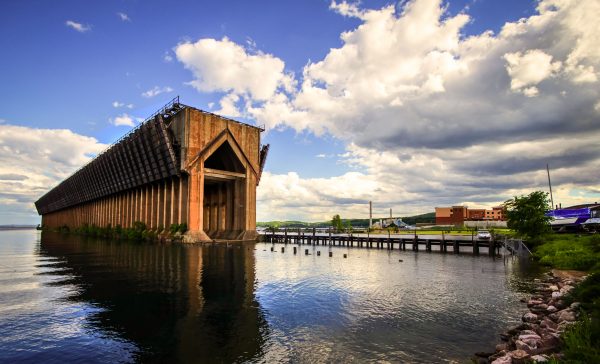 Why you should take a photo here: The structure itself is reminiscent of dwarf kingdom of Moria in the Lord of the Rings, and demands to be photographed. Set against the crystal blue backdrop of Lake Superior, the ore docks are a reminder of Michigan's industrial past, a past that locals try not to forget and are intensely proud of.
Soo Locks, Sault Ste. Marie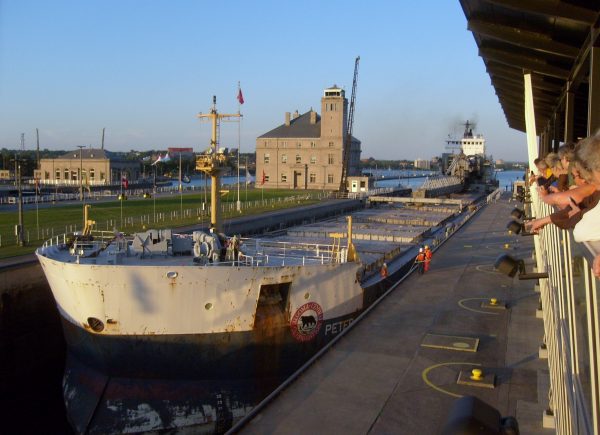 Why you should take a photo here:
Spirit of Detroit, Detroit
Why you should take a photo here: Famous artist Marshall Fredericks created this bronze statue 60 years ago, and since then it's become a symbol of the Motor City. While you're in town, stop at the Joe Louis fist, a monument dedicated to a heavyweight champion boxer who was born and raised in Detroit.
Pictured Rocks National Lakeshore, Munising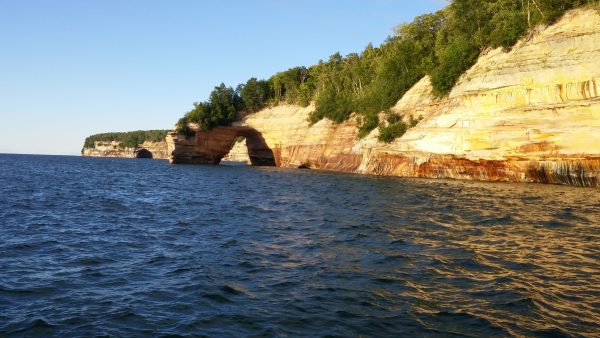 Why you should take a photo here: The colorful panorama on the dramatic rocks creates an almost enchanting atmosphere. Add the Caribbean blue water and you've got a photo that is fridge worthy. For the more adventurous at heart, rent sea kayaks and go on a guided tour of the national lakeshore.
Hartwick Pines, Grayling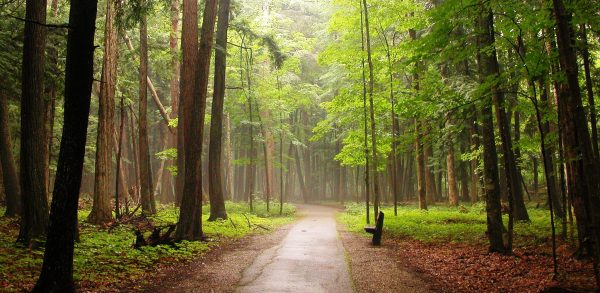 Why you should take a photo here: There are trees here since the days of the Revolutionary War. Take one of the foot trails that winds through the old growth forest and take a shot next to one of the mature pines that will make everyone look minuscule in comparison but connect you with the grandness of nature.