One for each of your weekend nights. And yes, Sunday nights count.
There's nothing more satisfying that sitting back and relaxing with a beverage with friends after a day of hiking, swimming, kayaking, bike riding – you name it. These concoctions divert from the norm and will turn into seasonal favorites because of the combination of fresh flavors.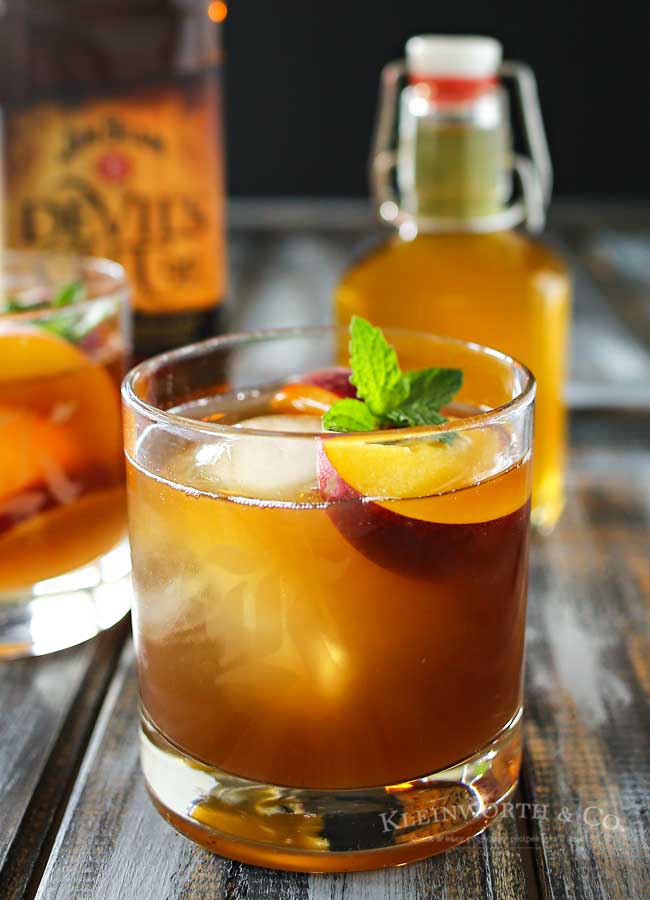 If you already love iced tea and lemonade – the traditional Arnold Palmer – then add a splash of bourbon and peach liqueur. A little simple syrup adds to the overall sweetness, and the peach slices add color as well as a light snack.
INGREDIENTS
1 part lemonade
1 part iced tea
1 tsp simple syrup
1 ounce bourbon
1/2 ounce peach liqueur
1/2 of 1 peach- sliced
1 mint sprig for garnish
INSTRUCTIONS
Pour tea, lemonade, simple syrup, bourbon & peach liqueur over ice ball in a rocks (whiskey ball) glass.
Add several peach slices into drink.
Garnish with mint sprig – enjoy!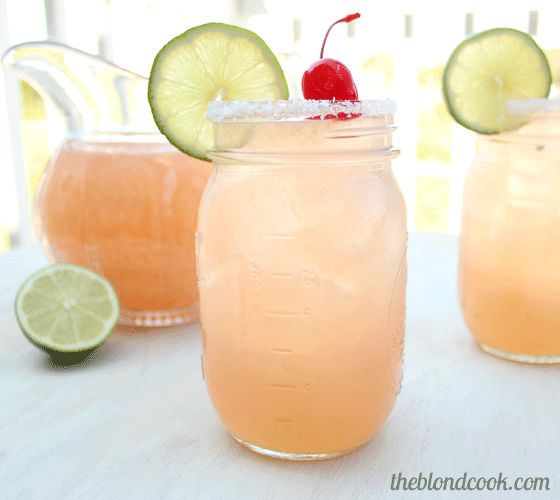 Margaritas are the epitome of a good-time party drink. Sure, they take a little extra time if you want to make an iced version, but they are delectable and easy to make for a crowd. The overall festive nature of the margarita is enhanced with a light beer and cherry flavored soda (we recommend the one from Cherry Republic or Towne Club, which both include the juice from Michigan cherries in the recipes).
INGREDIENTS
1 (12-ounce) can limeade concentrate, thawed
12 ounces cherry flavored soda
1 (12-ounce) bottle of your favorite light beer
12 ounces of your favorite tequila
Kosher salt, for rimming glass
Lime for garnish
Maraschino cherries for garnish
INSTRUCTIONS
Rub lime wedge around rim of each glass and dip in kosher salt to coat rim.
In a large pitcher, mix all ingredients and stir with a wooden spoon to combine.
Serve over ice (if desired) and garnish with a lime wedge and maraschino cherry.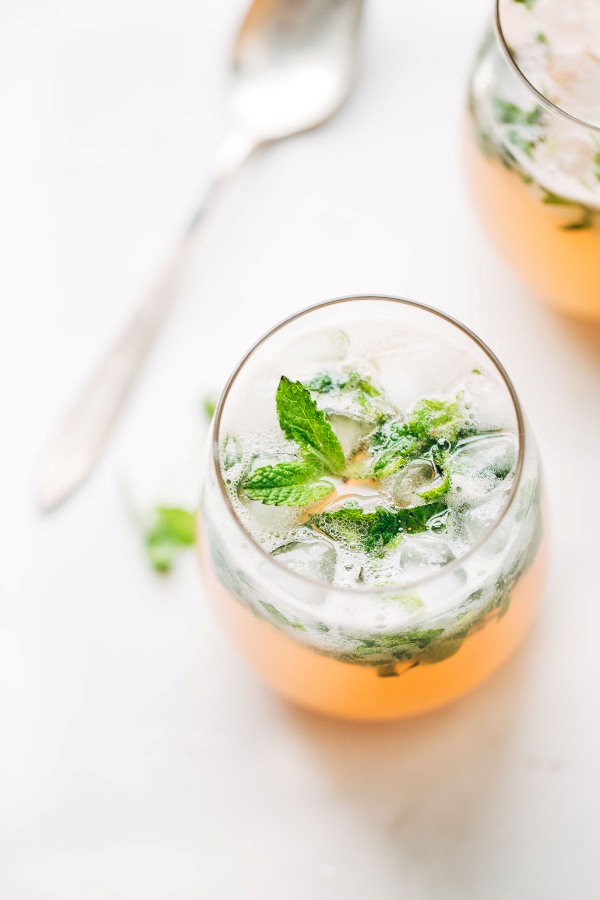 Popular in the summer during the "Roaring Twenties," this summer cocktail will please the gentlemen in your party.  It's a slight twist on the traditional gin and tonic. The flavor isn't too sweet and yet imparts that summery goodness through the lemon and ginger ale. Refreshing!
INGREDIENTS
1 1⁄2 oz Gin
Juice of half a lemon or lime
Ginger ale, to top
1 Lemon or lime wedge
INSTRUCTIONS
Fill a Collins glass with ice and add the gin and lemon or lime juice.
Fill with ginger ale and stir briefly.
Garnish with a lemon or lime wedge.