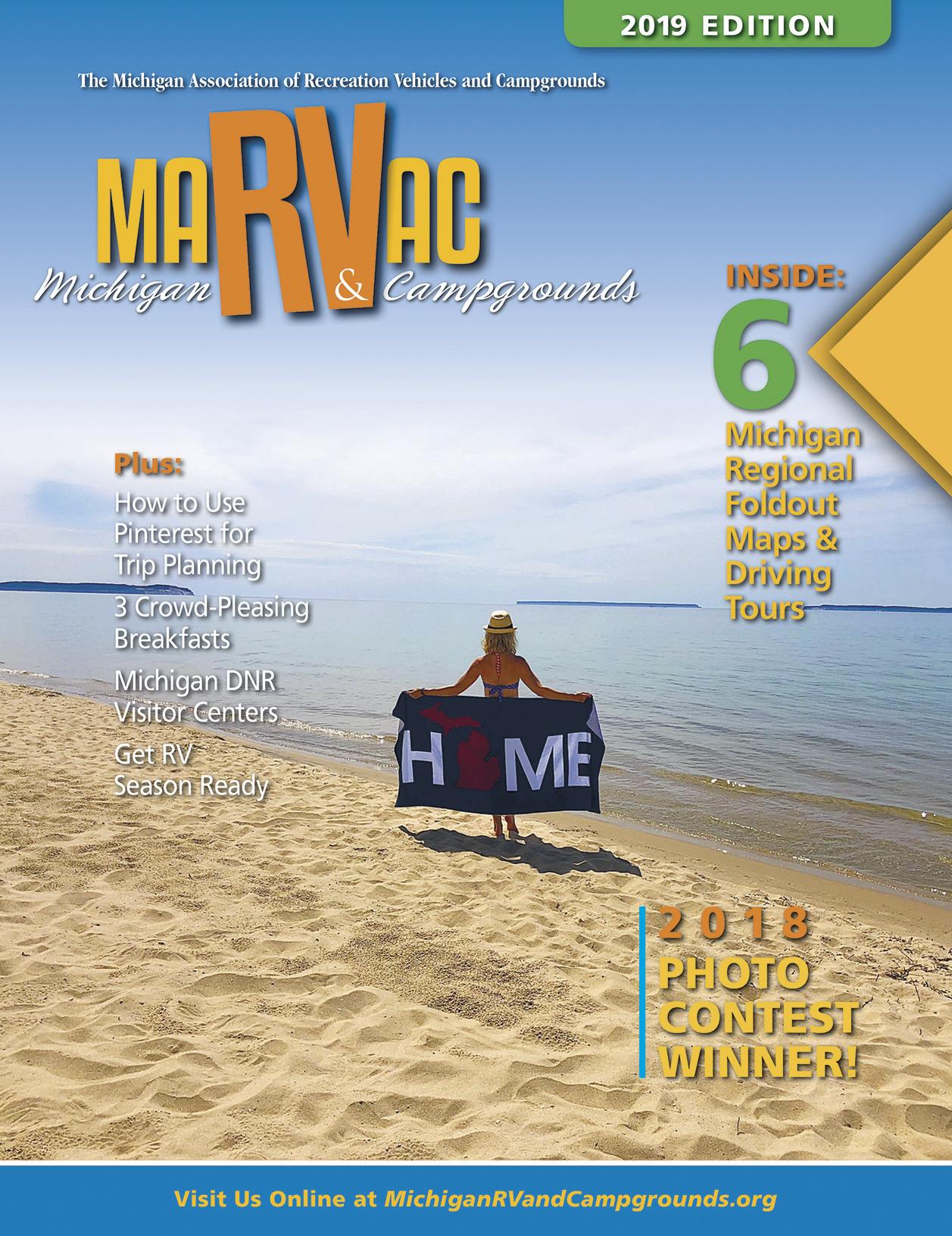 We're excited about sending you a case of the 2017 edition of Michigan RV & Campgrounds!
We truly feel the content contained within our magazine will add value for people who stop in at your Convention and Visitors Bureau. Please use this form to order your complimentary case of MARVAC's Michigan RV and Campgrounds. We'll ship it to you promptly.
Please Note: The mailing of this MARVAC publication is available to U.S. and Canadian addresses only. View a digital edition of the 2017 Michigan RV and Campgrounds Here.
"By providing your mailing and e-mail address, you are granting permission for MARVAC and its members to email and/or mail communications about camping, RVing and related topics. Our goal with this program is to provide you with useful information about a common interest we share."