43rd Annual Flint RV & Camping Show

When
March 19-22, 2020
Hours
Weekdays 2-8 p.m.
Saturday 10 a.m.-7 p.m.
Sunday 11 a.m.-5 p.m.
Location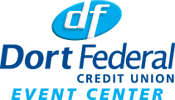 Dort Federal Credit Union Event Center
3501 Lapeer Rd, Flint, Mich., 48503
On Lapeer Road, south of I-69 between South Averill Avenue and Center Road.

Take a tour of our past show
Media

Contact: Gretchen Monette
Agency: All Seasons Communications
Email: gmonette@allseasonscommunications.com
Phone: (586) 752-6381


Show director
Darren Ing, Michigan Association of Recreation Vehicles and Campgrounds (MARVAC), 517.349.8881.
MARVAC is a nonprofit, state trade association that represents all segments of the recreation vehicle and private campground industries in Michigan.
*Show date is subject to change